Farmhouse Thrift Store Upcycle
Who doesn't love a great thrift store find?! Whenever I get the chance to go to the local "Bargain Barn", I am never disappointed. This time around, I found a large mirror on sale, but I wasn't loving the frame. Nothing a little paint and elbow grease can't fix!
Here are the steps I took to create a very cute farmhouse styled mirror for my entryway this holiday season.
Step one: Find a framed mirror! This lovely golden framed mirror was $8.00 at my local thrift store.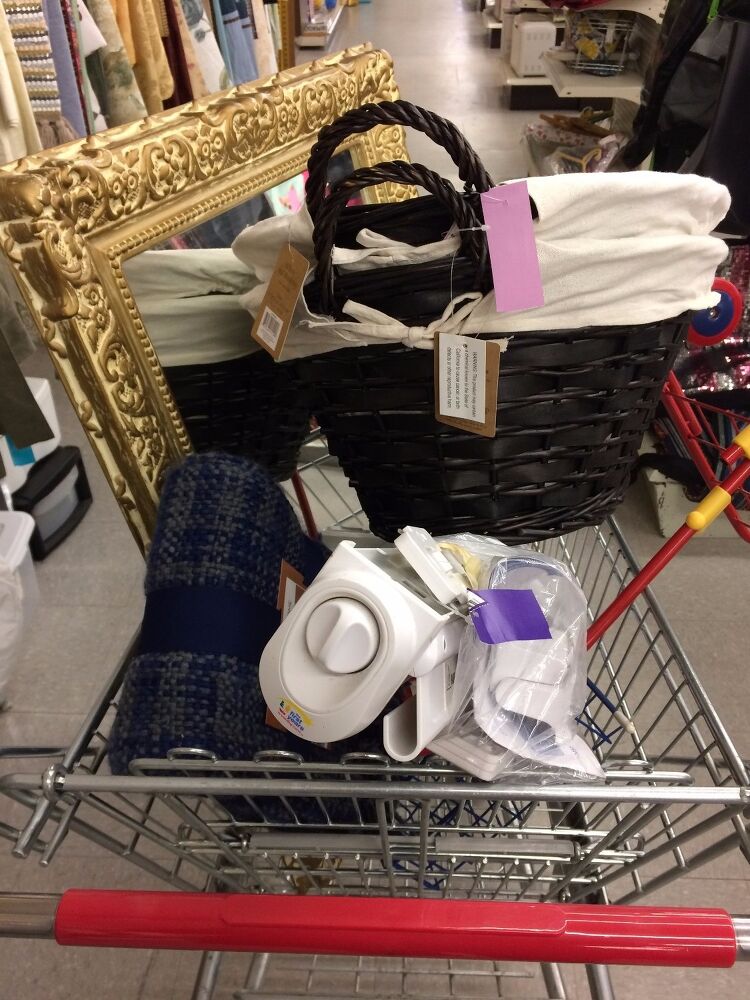 Step Two: Gather your supplies. I used what I already had on hand, which includes a sample sized paint can of "antique white" from Valspar, a small paint brush and some scotch tape to save money.
Materials I used for this project:
Mirror with frame

 

  (

Local Thrift Store for $8.00

)

Paint – Valspar Sampler

 

  (

Ace Hardware

)
If I was starting from scratch, I'd use painters tape, some kraft paper, and some spray paint 🙂 The process of painting will go so much faster and smoother with spray paint verses hand brushing.
This is what the mirror looked like before. As you can see in the photo, I used the scotch tape to tape off the edges of the mirror so that I could paint the edges of the frame.
Step three: Start painting! 🙂
Here is a Facebook Live video of me demonstrating how I painted the frame. (The video did get cut off due to connection). As mentioned above, spray paint would have been a lot easier to work with, but since I didn't have any on hand but did have this sampler sized paint, I used a paint brush to use up what I already had on hand. After I finished painting it with three coats, I let it dry, then hung it up with a homemade evergreen wreath for this year's Christmas decor.
Check out the final results below!
If you loved how this easy project turned out and would love to try it for yourself, please share this project by pinning it!
Happy DIYing,
Brianna